Having an online marketplace where the opportunities are limitless when it comes to purchasing used panties, shoes, socks and feet pics is certainly an alluring prospect. For many online visitors, this taps into their favourite fetishes, while also providing one shopping destination for various tastes.
In our All Things Worn Review, we took a closer look at a website that promises exactly this: a destination for buying and selling used items, with a lot of different categories to consider.
First, let's take a quick look at what exactly All Things Worn offers.
What is All Things Worn?
Upfront in our All Things Worn review, we saw that the website describes itself as a "community & marketplace to buy and sell used items & digital content online".
Unlike other similar marketplaces where articles up for purchase are sometimes limited to only some categories, All Things Worn has multiple categories, including used underwear, used shoes, used hosiery and used clothing, as well as naughty extras and instant content.
Another interesting fact that we discovered in our All Things Worn Review, is that the platform was expanded from just a single-seller concept to one where there is an active community. There are thousands of items available per category, which is likely to appeal to buyers looking for a substantial inventory of used items to shop for.
Buying with All Things Worn
One of the first things we noticed in our All Things Worn review, is that there is no cost for buyers to sign up on the website. Once they have completed the signup process, they can start browsing thousands of listings, and then message sellers who they are interested in purchasing their items of choice from. They can then confirm the prices of used items with the sellers that they want to buy from, and then, they can agree on a payment and delivery method.
Buyers need to be aware that the website strongly advises them to make use of KinkCoins, which is All Things Worn's signature currency. According to the website, all payments made with KinkCoins are handled by All Things Worn to ensure that there is some level of protection and that buyers can use this currency with peace of mind.
Shipping costs need to be agreed on per seller, which means buyers need to keep in mind that the process will not be the same for every seller situation. Therefore, it is important to consider that not every seller will have the same price for similar items featured by other sellers.
Selling with All Things Worn
In our All Things Worn review, we discovered that sellers can sign up to the platform free to discover what this marketplace entails – however, to enjoy the full benefits of the website, sellers will need to opt for the Premium Seller package for $14.99. Alternatively, they can sign up for 6 months for a once-off payment of $69.99
That being said, Premium Sellers will unlock more opportunities than those without the free membership would.
All Things Worn lists the following benefits that Premium Sellers can enjoy:
Contact buyers directly.
Send unlimited messages.
Add unlimited items.
Browse all buyers.
Add polls, posts and images to their activity feed.
Sellers who have signed up for the Premium Sellers package can list as many items as they like in the categories that they are interested in, and All Things Worn doesn't charge any commission on sales made.
We also determined during our All Things Worn review that sellers are encouraged, like buyers, to make use of KinkCoins. This allows sellers to protect their privacy while also enjoying a safer selling experience.
In terms of choosing items to list, there are several categories available to sellers, including:
Used underwear (bras, panties, thongs, knickers and lingerie)
Used shoes (various styles)
Used hosiery (which includes pantyhose, tights and suspenders)
Naughty extras (such as used accessories and photo sets)
Instant content (pictures and videos)
All Things Worn is fantastic, but you're on snifffr already, get started now
What services do All Things Worn offer?
We determined in our All Things Worn review that there are several services on offer that both sellers and buyers can make use of.
Here is an overview of what users on the website can expect to find on the website.
For sellers: a community where they can engage in and sell their used items
Sellers on All Things Worn not only have the opportunity to choose which categories they want to sell items in, but also get the chance to engage with both other sellers and buyers. What we determined in our All Things Worn review, is that this aspect will likely appeal to individuals who want to explore more than just selling on the website.
For buyers: a wide variety of choice
Buyers who are not only interested in panties but other used items as well, will be able to find a substantial selection to browse from sellers that they are interested in. Sign-up is free, and before signing up, buyers can already start browsing to see if the website would be something that they are interested in.
A big selection of items to browse and purchase
Over and above parameters for sizes, buyers can also browse items according to country, age, demographic, occupation and gender. There is also a popular tags section per page, which can make a search more targeted in terms of preferences.
Used underwear
This section includes panties and knickers, thongs, lingerie and bras. Among others, items can be filtered according to body size, from slim to curvy and bold and beautiful.
Used shoes
In our All Things Worn review, we discovered that several used shoe options were available, including high heels, flat shoes, trainers/sneakers, slippers, uniform shoes and boots. Tags in this category include, to mention a few, well-worn, smelly, fetish, MILF, and others.
Used hosiery
Buyers interested in hosiery can browse a selection of socks, pantyhose and tights, as well as stockings and suspenders. Items range from worn or dirty to sheer and custom.
Used clothing
Featuring skirts, dresses, tops, gym clothes, swimwear and other clothing such as costumes and gloves, shorts, there is a big variety to choose from in this section which can also be filtered according to various categories, such as sweaty, cotton or tight, to mention a couple.
Naughty extras
In our All Things Worn review, we established that this section might especially appeal to those buyers looking for not just tangible items to purchase, but also visual content. Sections here include accessories, photo sets, video clips and experiences.
Instant content
For the visually-minded buyer, this section provides images as well as videos to browse. There is some variety in this section, which buyers can filter through the various popular tags suggested in the menu section.
KinkCoins
According to the website, KinkCoins were introduced to allow purchases to be facilitated on All Things Worn. Over and above safety and data protection, the use of KinkCoins also can safeguard buyers from having accounts being shut down (due to the nature of transactions).
KinkCoins can be used for various items on the All Things Worn website, including buying items, tipping members, and paying for premium membership. Sellers can use their KinkCoins to promote their listings in a 24-hour window.
All KinkCoins are bought through a third-party provider, which adds the benefit of personal details being kept safe and not being exposed.
Blog
In our All Things Worn review, we discovered that not only were blog posts on various topics features, but members can also submit blog articles at a minimum of 800 words, provided that the topics they have covered haven't been featured yet. Some themes that are covered include lifestyle as well as fetish-related content.
As All Things Worn is very strongly community-centred, the blog does add value to those visiting the website who are looking for more than just purchasing but also engaging with interesting content that piques their interests.
Can you easily make money on All Things Worn?
A big draw card that we identified in our All Things Worn review, is that no commission is charged on sales on the platform.
Therefore, for sellers who are active on the website and list several items, there is likely a prospect to earn money.
Because sellers have the opportunity to boost their listings by using their KinkCoins, there is room for making specific items more visible to potential buyers.
Considering that premium sellers can list as many items as they like, there is certainly room for making money on this website.
A note here, though, on income: sellers need to consider the cost of their Premium Membership as part of their All Things Worn expenses, together with shipping costs. It is important that they make sure that their costs are covered.
Ensuring you maintain a consistent income stream on All Things Worn
As mentioned above, because of the unlimited number of items that premium sellers can list, they are likely in a position to have a consistent income stream.
Sellers who take special care of how they position their offerings and provide various items and experiences to shop from, can have more chances of making sales compared with those only listing a handful of items.
Also, those who boost their listings by using KinkCoins can create more visibility for their items.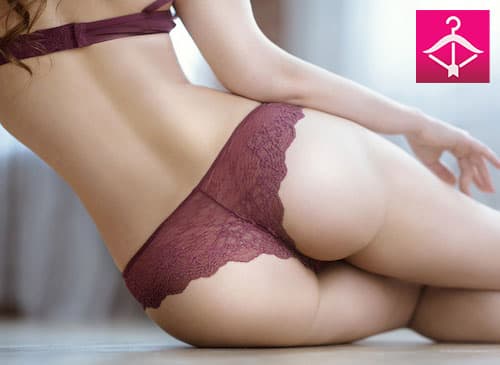 Pros and cons of becoming part of the All Things Worn community
For sellers
If the idea of selling multiple used items on a fetish-friendly website is what you have been considering for a while, there certainly are some benefits, but also some considerations that need to be taken into account.
Pros
An easy way to get onto an online marketplace where you can sell custom used items to a wider variety of buyers eager to explore various options.
Being able to list multiple items that would appeal to buyers.
Because sellers are not limited to just panties and other lingerie, but can also sell used shoes and clothing, there is opportunity for those who might not want to sell underwear but would be keen to list other items, depending on their level of comfort.
No commission on sales made – sellers can enjoy their profits without needing to pay fees.
The chance to be part of a community where fetishes are not frowned upon, but where they are embraced and celebrated.
The chance to contribute to the blog, which is likely to appeal to sellers who love getting creative and that are good writers.
A good place to personalise channels to reflect authentic character that will add to the selling experience.
All KinkCoins transactions are done on-site, allowing sellers to protect their privacy and to be better protected against any potential scammers.
Cons
Although signing up for All Things Worn is free, getting full benefits requires a Premium Seller account, which will cost money. Therefore, sellers need to factor this in when signing up, otherwise, they won't be able to use the full marketplace benefits. This is not a pricey commitment, but it is one nonetheless if a seller wants to start putting items up for purchase on the website.
Sellers are responsible for shipping items – this means that they will need to carefully consider have this will impact pricing. Also, sellers need to ensure that they do not disclose any personal details on their shipping experiences, otherwise, this could make them vulnerable to exposing personal details that they would have in any other event not have disclosed.
There is a lot of competition in terms of the number of items available for purchase on the website, which means to stand out, sellers need to consider whether they would want to spend some of their KinkCoins to promote their listings. Also, if sellers want to feature in more than one product category, they need to stay up to date with where their items are featured.
For buyers
Buyers looking for a more expanded shopping and browsing experience will likely enjoy the offerings on All Things Worn. Let's take a look first at the pros of joining this community.
Pros
During our All Things Worn review, it was clear that there is a lot of variety on this website for buyers to choose from. They can interact with several sellers and get access to both tangible and digital content.
Signing up is completely free for buyers, and even before signing up, they can browse the website to first get an idea of what is on offer and whether they would want to make purchases on the website.
There are several "popular tags" on various product pages, which makes it easy to do specific purchases when browsing for more items. This could also reduce the time for searches for buyers who want to get to the content that they are looking for without hassle.
Items available are not just limited to underwear, so for buyers who are more interested in other categories, there are several options to browse.
KinkCoins offer an extra level of protection for buyers as well, so those who want a discreet shopping experience can consider this benefit.
Cons
Buyers unfamiliar with KinkCoins will first have to familiarise themselves with this signature currency of the All Things Worn website. It is important that they understand the process and know how it works.
Because of the high volume of products available, buyers need to consider refining their searches to ensure they can find what they are looking for.
As sellers handle the shipping of items, delivery might differ from seller to buyer according to where they are based – which means that when buyers are filtering their searches per page, they need to consider country of origin as well, especially if they want fast delivery of physical items.
Worth the effort?
In our All Things Worn review, we determined that the website has watertight house rules, including nudity clauses (where images need to be censored), avoiding fraudulent activity, not allowing abuse or any content violations, to name a few. Buyers and sellers are also encouraged to protect themselves and to limit their personal information when interacting with one another.
Also, the interface of the website is easy to navigate from page to page, which would likely appeal to users who need an easy browsing experience.
As a discreet space for both sellers and buyers, All Things Worn certainly provides benefits, but do bear in mind that due to the high bulk of content, both sellers and buyers need to familiarise themselves with the platform to guarantee that they can get all the benefits they want from the platform.
Ultimately, our All Things Worn review revealed that this website is a good place to start to get access to various used items on sale. For those interested in selling, there are opportunities to explore for sure, provided they are willing to invest in the Premium Seller package.
As a final thought for buyers: Keep in mind that every offering on this website differs in quality, and it is best to filter searches to find exactly what you are looking for.
All Things Worn is fantastic, but you're on snifffr already, get started now