It's a fans thing: How selling used panties on OnlyFans works
When it comes to OnlyFans, what is the first thing that comes to mind when you hear about this platform? Is it the saucy content that you can potentially discover, the opportunity to get exclusive photos or even tangible items to make your own?
Or have you wondered whether you should also dip into the opportunities of selling used panties and other items from this website?
For many of us, the mention of OnlyFans immediately makes that connection with celebrities who have had success with their presence on this subscription site.
These include Coco Austin, Carmen Electra and Cardi B, to mention just some. But, how much did they make?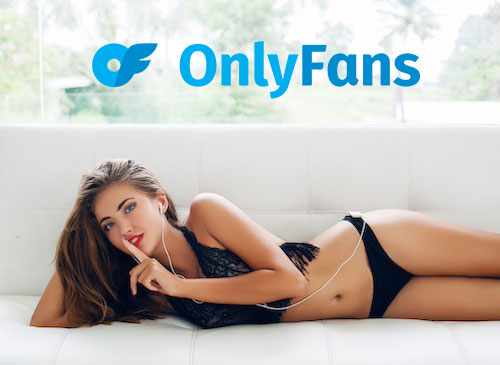 Actress Bella Thorne, who joined OnlyFans in 2020, made a whopping $1 million after just one day on the platform, while Bhad Bhabie also saw the cash rolling in.
That being said, OnlyFans is not just a place for celebrities to increase their fan bases or subscriptions. Regular everyday subscribers can join as well – and sell used panties if this is their main purpose.
In this article, we take a look at how it all works on OnlyFans, and what you need to know if you are eyeing this platform as a possible marketplace where you could sell your dirty knickers.
What is OnlyFans?
OnlyFans has been around since 2016, offering the opportunity to those frequenting the site to buy or sell content that is unique. Although it offers adult content, it does not venture into too risqué content that would be deemed inappropriate.
As mentioned above, many celebrities have tapped into the opportunities that OnlyFans provides for making money, but other regular content creators have stepped into the areas as well, such as adult models, fitness experts and even influencers.
What Types of Content Are Offered on OnlyFans?
If you are reading this blog, chances are you are already asking the question: Can I sell my used panties on OnlyFans?
The answer is, of course, yes – and you are not just limited to panties only. Some sellers might put up photos or videos too, as well as other content formats such as eBooks or other items of interest.
How Does The OnlyFans subscription model work?
When you sign up as a content creator on OnlyFans, your account will first be set to free. You can update this, and also add rates for limited-time promotion content, which could help you make more money.
Some celebrities, for instance, have pay per post prices in place – which can be a good way of making money with exclusive content.
Another important thing to keep in mind is that OnlyFans has a tips option, so these can be other areas where making money from used panties could be worth gold.
How Can I Sell Used Panties on OnlyFans?
If you already have a snifffr account, the premise of selling used panties is similar to OnlyFans, in terms of uploading your pictures of your used panties and putting them up as listings on your profile.
You also need to be over 18, provide proof of ID when signing up, and will not under any circumstance sell used panties to minors.
And if you prefer, you can create an anonymous seller account, which allows you extra discretion if needed.
Buyers of used knickers can also enjoy privacy, provided they do not reveal any private banking details when paying for used items.
Considerations for Using OnlyFans To Sell Used Panties
OnlyFans certainly provides a great, popular platform where your used knickers can be sold to fans across the world.
On the plus side, you can quickly create a profile, set your price/subscription, load your product pics and get ready to interact with buyers. It's easy to get started, and if you are a motivated, dedicated content creator, you will be in the right mindset to get sales in and see how you can differentiate your content as needed.
There are some things that you do need to consider when using the site:
When you are picking your prices for your various used panties, remember that OnlyFans takes 20% of earnings as fees. Therefore, if you are working out a price per pair of panties, you need to keep in mind to factor in how much you would make of the fee deduction.
Just as with snifffr, you will be in charge of shipping your sold used underwear to buyers. So, bear in mind that you will need to exercise caution and discretion when sending out your items via post.
As with any platform that allows sellers to put their used knickers up for sale, there will be a lot of competition. This means that from the start you need to position your profile as one that is enticing and that would attract attention from fans.
The subscription model might not be for everyone, so consider keeping a free profile until you have built up a solid following that wouldn't mind paying monthly fees.
If you are looking specifically for a platform that is dedicated to enable sellers to sell their used panties, snifffr is a bit more focused as a marketplace. Our site is specialised in offering sellers a platform where they can connect with buyers interested in buying dirty panties. Our site also offers online chat, private message and opportunities for getting to know a seller that a buyer is purchasing their items from.
Worth It To Sell Used Underwear On OnlyFans?
In some instances, a seller can clinch monthly earnings of around $3000. This varies of course from seller to seller, and if you want to ensure you maintain credibility for your used underwear listings, your prices need to be competitive but fair.
A worthwhile consideration is to use social media to promote your used panties for sale on OnlyFans – some creators, for instance, would use Reddit for this purpose.
If you do not want to rely only on selling your used panties on OnlyFans, you can also consider items such as feet pics (which is another popular kink) or other types of images that you are comfortable with.
OnlyFans is a popular platform for selling used underwear for sure, and if you bear in mind that there are some differences when compared to other sites, such as the paywalls some creators charge or more time spent on marketing profiles, you could explore your options here if you want to expand your used panties business.
If you would rather stick to selling only used panties and other used underwear items, a platform such as snifffr has a more detailed approach and could help you connect with the buyers you are looking for faster.
FAQ
Have more questions about selling used panties on OnlyFans? Check out some answers below:
The opportunity is there for sure – bear in mind that you will be up against similar creators, so you will need to create a point of differentiation that will catch the attention of buyers and subscribers.
Also, keep in mind that you need to be older than 18 if you want to become a seller, and absolutely no content involving minors is allowed.
Creating your page is free – however, for every sale you make OnlyFans will get 20% of your earnings.
You can set up your page as free, as a start, and then set up a subscription monthly price if you like.
You can decide on the level of discretion that you would like to maintain – whether you only want to show certain body parts or your face as well.
The option is there for also selling photos, videos and live streams.
No – this will be your responsibility.
Both men and women can sell these items here, and expand to other items if they prefer to have more items in their inventory.
Did you enjoy today's review of OnlyFans? How about having a look at this article featuring top reasons on why you should consider selling used underwear. You can also check out some ideas for which types of used underwear you could sell online.